September 1, 2021
ConsensusDocs and Construction Law Session Tracks are featured prominently at AGC's upcoming annual Convention

AGC Convention in Orlando Florida
---
Wednesday September 22nd
AGC Contract Documents Forum Working Session
Strategies to Mitigate the Risk of Material Price Escalation and Material Shortage Delays – 10:00 AM – 10:45 AM
How to Keep Your Contract Negotiations Out of the Mud– 1:15 PM – 2:00 PM
Thursday September 23rd
Critical Considerations: Regarding Float, Force Majeure and Liquidated Damages When Assessing Project Risks –9:00 AM – 9:45 AM
---
AGC Contract Documents Forum Working Session
Wednesday September 22nd, 2021, Miami Room
Agenda
Proposed revisions to the ConsensusDocs terms and conditions
AGC Guidebook commentary to guide AGC members regarding ConsensusDocs
Alternative editions of the prefabricated construction contract
Discussion on Price escalation clauses and other approaches to help address price escalation
AGC CDF's Mission Statement
AGC's CDF will continue to be recognized as the leader in providing and continually improving upon balanced contract documents for the construction industry by: being aware of the needs and concerns of AGC members and chapters; advocating equitable risk allocation between Designers, Owners, Contractors, Subcontractors and Sureties; actively participating in the creation and endorsement of a comprehensive family of documents and educating all parties in their use; providing critical information to the industry on contract documents issues; and reinforcing AGC's commitment to skill, responsibility and integrity through contracts.
---
Strategies to Mitigate the Risk of Material Price Escalation and Material Shortage Delays
Insurance and Risk Management
Wednesday September 22nd, 2021
10:00 AM – 10:45 AM
Orlando World Center Marriott
DESCRIPTION:
As a result of the ongoing pandemic, economic conditions and trade policies, there has been a significant impact on the cost and availability of certain goods. It has never been more important for project participants to be prepared with strategies to mitigate the risk of material price escalation and delays due to material shortages in order to preserve the feasibility and profitability of the project. This presentation will provide a series of risk mitigation strategies available during the bidding, procurement and contracting phases of the project.
SPEAKERS: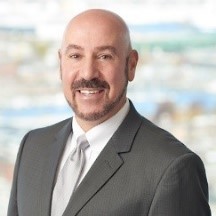 Ronald Ciotti Partner | Hinckley Allen
Ron's practice is focused on all aspects of the construction industry. He has substantial experience representing general contractors, construction managers, subcontractors, prefabricators, modular builders, suppliers, and owners/developers in construction-related matters, including all aspects of construction law, contractual disputes, lien work, bond claims, construction and design defect claims, bid disputes, in litigation and dispute resolution.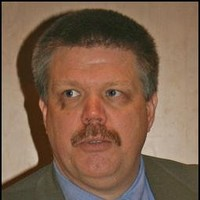 Jack Mumma, JD | Michigan State University
Jack Mumma is Construction Contract Administrator at Michigan State University. Jack is responsible for procurement, accounting, and budget monitoring for almost all major capital construction projects at MSU. He was also the project executive for implementation of the university's project management software, and is part of the team that works to improve the process of delivering design and construction to MSU. A graduate of DePaul College of Law and St. Mary's of the Barrens, Jack is adjunct faculty to MSU's School of Planning, Design, and Construction.
---
How to Keep Your Contract Negotiations Out of the Mud
Construction Law and Contracts
Wednesday September 22nd, 2021
1:15 PM – 2:00 PM
Orlando World Center Marriott
DESCRIPTION:
We will focus on 4 or 5 big picture philosophical points that parties try to establish at the start of a contract negotiation that sets the stage for quick resolution of the issues, including agreeing on concepts first and drafting language later, working to understanding each party's intent, disarming difficult negotiations by explaining instead of arguing, etc. Once these key points are established, our panel of 3 (with a moderator) will explore some fundamental issues/clauses in the construction clause, including the form of contract that will be used, liquidated damages and waiver of consequential damages, indemnity/defense obligations, compensation issues related to COVID or other force majeure issues, change in law provisions, design risk, etc.
SPEAKERS: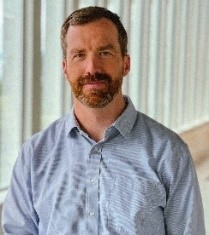 Bryan Kelley VP-Legal | Howard S. Wright, a Balfour Beatty company
Bryan Kelley is a Vice President at Balfour Beatty Construction. A construction law attorney, Bryan manages the company's legal matters in the Pacific Northwest. Bryan graduated from Vanderbilt University with a degree in Classical Studies and attended law school at Pepperdine University. He started his law career at OIes Morrison Rinker & Baker LLP, becoming an equity partner before joining Balfour Beatty in 2016.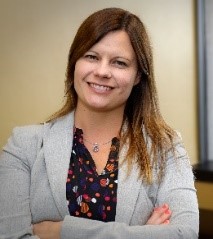 Kristen L. Wendler Partner | Farhang & Medcoff
Kristen's practice focuses on the areas of Construction, Real Estate and Business. In her construction practice, Kristen represents general contractors, owners, and trade contractors, with an emphasis on drafting, reviewing and negotiating development and construction contracts, both in the private and public sector.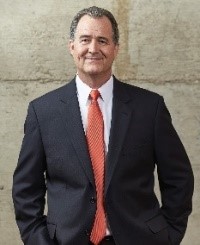 Jeff Forbes Regional Director |The Beck Group
Jeff Forbes is the Regional Director of The Beck Group's Dallas office, a construction and design integrated firm. Throughout his 38-year tenure at Beck, his technical knowledge, practical approach, and helpful nature have been refined and now play a key role as he oversees all construction and architectural operations for the Dallas region.
---
Critical Considerations: Regarding Float, Force Majeure and Liquidated Damages When Assessing Project Risks
Construction Law and Contracts
Thursday September 23rd, 2021
9:00 AM – 9:45 AM
Orlando World Center Marriott
DESCRIPTION
A lasting lesson from the pandemic is the need to plan for the unexpected when assessing risks associated with delayed project delivery. During the pandemic, supply chain disruptions and labor restrictions compounded the relatively more manageable risks associated with project performance and had Contractors and Owners seeking relief and assessing potential remedies.
Through a lens honed by recent events, the panel will discuss key issues bearing on the ability to successfully adapt to project delays including: the appropriate breadth of force majeure provisions and relief associated with the same, how to identify hidden risks in the scheduling specifications related to the handling of project "float," principles and recent cases that inform risks associated with the recovery of liquidated damages and how to administer your project to mitigate exposure for delay damages.
The panel discussion also aims to equip and empower attendees to interpret catch-all and umbrella terms in force majeure provisions, learn the several methods by which both owners and contractors attempt to use project float to mitigate their exposure for delay damages, respond to contract provisions seeking to limit common defenses to the assessment of liquidated damages and protect their firms' interests when preparing and presenting project schedule updates.
SPEAKERS:

Christopher J. Brasco, Esq. | Watt, Tieder, Hoffar & Fitzgerald, LLP
With more than 30 years of experience untangling complex liability-knots on high profile construction projects across the globe, Chris Brasco is uniquely qualified to protect his clients' bottom line interests by crafting solutions which appreciate the varied perspectives and issues affecting their projects. He continues to sharpen his knowledge by lecturing nationally to leading industry groups on the risk-shifting trends and claims pricing developments that inspire breakthrough project solving.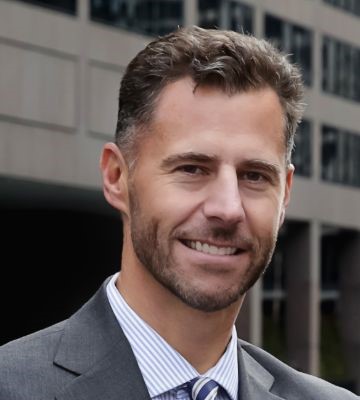 John E. Sebastian, Esq. | Watt Tieder Hoffar & Fitzgerald, LLP
John Sebastian joined Watt, Tieder, Hoffar & Fitzgerald in 2013 as the managing partner of the firm's new Chicago office. He focuses his practice primarily in the areas of surety bond, construction and commercial litigation. With an undergraduate degree in Construction Engineering Technology, and a wealth of practice experience in-house and in private practice, he is well equipped to both counsel and protect his construction industry clients in their challenging legal matters.