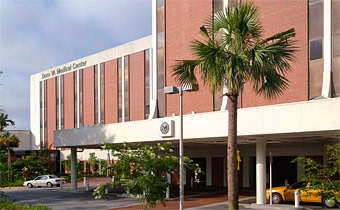 Contracts Used:
ConsensusDocs 751 – Constructor and Subcontractor Agreement (Short Form)
Project Contractor: Greenland Enterprises, Inc.
Project Description: Greenland Enterprises, Inc. was "best source" selected to construct the new $16M Boiler Plant for the William Jennings Bryan Dorn VA Medical Center in Columbia, South Carolina. The Boiler Plant will include three new 600HP water tube boilers and a relocated 400HP fire tube summer boiler. It will also include space for parts, maintenance, tools, training room, locker rooms, restrooms and a break room for the boiler plant staff. Greenland is converting the summer boiler from natural gas only to dual fuel, gas and oil. Upon completion, our upgrades will provide the Medical Center with a fully functional steam plant in accordance with VA design manuals and requirements.