Agreement Between Owner and Trade Contractor - 850
This standard agreement allows an Owner to contract with a Constructor (aka builder, general contractor, design-builder, construction manager) when a Construction Management (CM) agency is used (and not a single constructor). This agreement can be used for multi prime, CM, Agency, or Owner acting as its own CM. Because this is an Owner's agreement for…
Full Package, Owner Package, Sub Contracting Package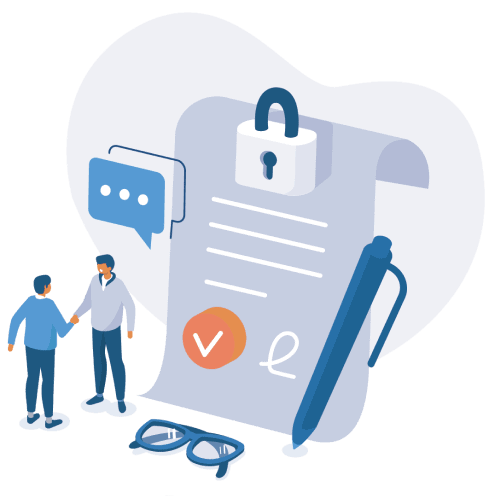 This standard agreement allows an Owner to contract with a Constructor (aka builder, general contractor, design-builder, construction manager) when a Construction Management (CM) agency is used (and not a single constructor). This agreement can be used for multi prime, CM, Agency, or Owner acting as its own CM. Because this is an Owner's agreement for trade contract work, this agreement blends provisions normally seen in prime agreements as well as subcontract provisions. The general conditions include the responsibilities allocated to each party and address critical construction law contract issues. The contract issues include: the parties relationship and responsibilities to each other, definitions of key terms, scope of work, each party's representatives, payment, cost of services, contract duration, indemnification (defend and hold harmless against all losses), insurance and bond, termination, dispute resolution and mitigation, and more. The included construction law contract issues are fair for each party. This contractual arrangement is appropriate when construction management services are provided externally by a CM or by the Owner itself.
Client Success Stories Using This Contract
Over seven years ago, COAA and several other construction organizations began a process to develop a set of model contract documents that fairly apportioned risk, represented industry best practices, and made owners an active participant in crucial decisions in project execution. The new documents released today continue to build upon this ground-breaking heritage. As the largest organization of construction project owners in the country, COAA is pleased to announce its continued endorsement of these new and updated ConsensusDocs.
These innovative documents are the result of months and years of review and negotiations with other significant partners in the construction process. Given today's emphasis on collaboration and creating an environment of inclusiveness in projects, it is significant to note that these documents are the result of drafting sessions open to all ConsensusDocs organizations and other industry experts. These robust exchanges of positions evolved into the equitable risk and responsibility allocations contained in the contract language released today. All members of the capital project team can be confident that ConsensusDocs provides a thoughtfully considered, balanced and fair framework for a successful project.