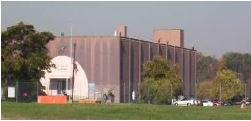 Contracts used:
ConsensusDocs 410  – Owner and Design-Builder Agreement (Cost of Work Plus Fee with GMP)
ConsensusDocs 410.1 – GMP & Completion Dates Amendment
Owner's Counsel: Saul Ewing LLP – contract drafting and review
Project Description: HomeFront plans to convert an 8.5-acre decommissioned U.S. Navy base in Ewing Township, N.J. into a one-stop social service campus for homeless mothers and their children.  A 42,000-square-foot building and two smaller structures will be converted into a family shelter with 38 dorm suites and will include space for current services such as job training and a therapeutic art studio.  New programs, including a 24-hour childcare center and a teaching kitchen, will be incorporated into the project and community partners will gain more space to create a central hub of support services.
Project Testimonial: "Saul Ewing LLP was engaged on a pro bono basis by HomeFront to draft and review contracts for the construction of the New Family Campus.  HomeFront is a non-profit social services charity and, unlike a commercial real estate developer that often has teams of attorneys to scour construction contracts, the ConsensusDocs proved worthwhile due to their practical layout and focus on readability.  From a legal perspective, their substantive provisions were also sound.
ConsensusDocs' web-based platform for managing documents also was useful in helping the team of Saul Ewing attorneys work from multiple locations and collaborate with various stakeholders.  This presented a significant advantage compared to other construction contract platforms that tie the drafting attorney to the workstation bearing the software license. I will consider ConsensusDocs for future projects."
 William W. Warren, Jr., Partner, Saul Ewing LLP